Here are some pictures from walks in the mountains.
I´m here on the way to the peak of "Sonnenkopf" a mountain
about 1650 meters high, im walking with a friend.
In the back you can see the walley of "Rettenschwang".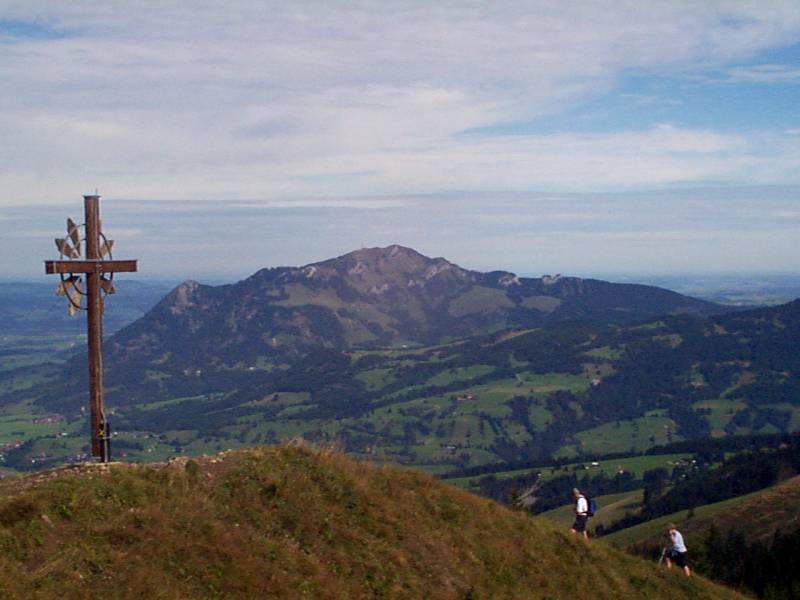 Here you can see the Peak of "Sonnenkopf" with two friends
of mine on the way up. In the back is the mountain "Grünten".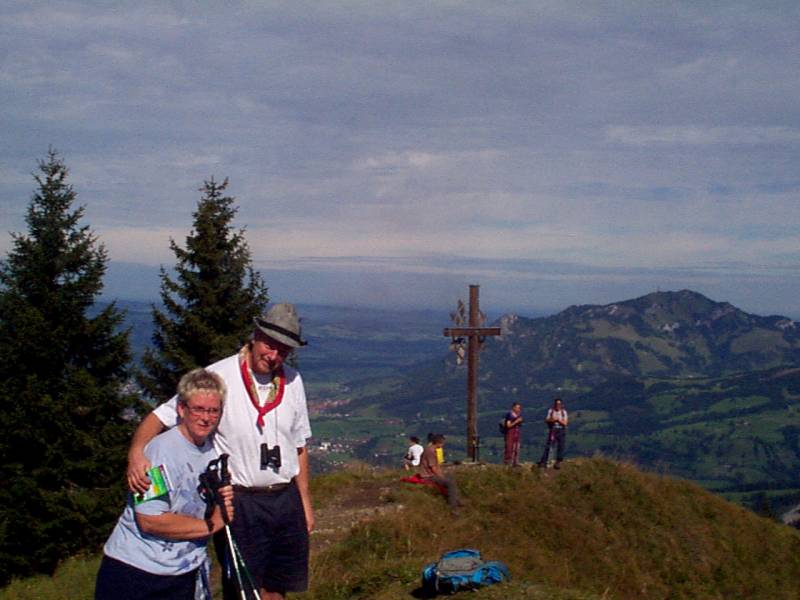 Here are my two friends Owe and Anita on the top of "Sonnenkopf"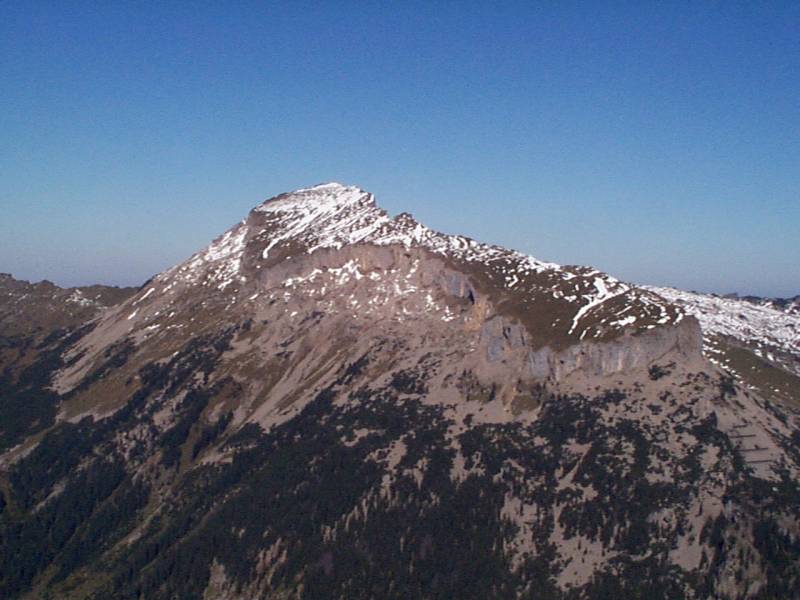 This is the mountain "Hoher Ifen" it lies in the Valley of
Klein Walsertal in Austria, this is not wery far from Sonthofen. It is 2.230 meters high and it´s an easy walk up to the peak.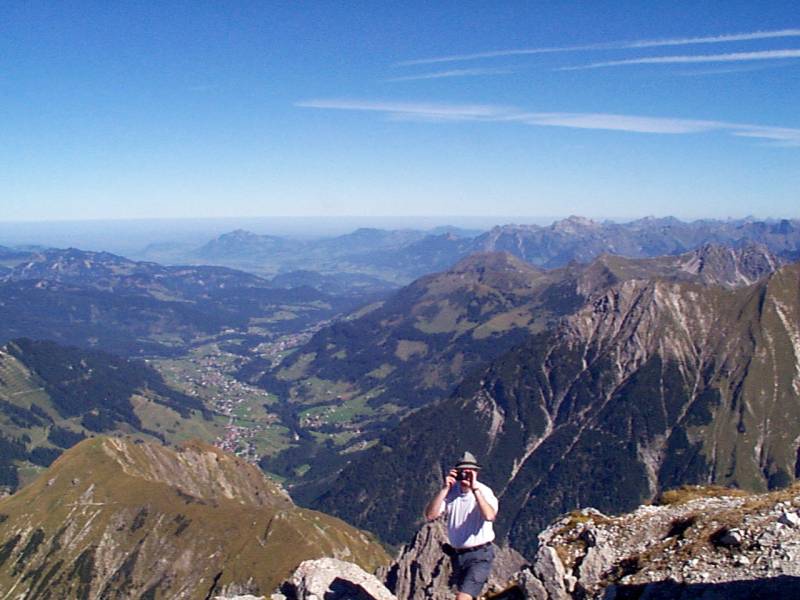 Here is Owe on top of the mountain "Widderstein" wich also lies in Austria, height 2.536 meters. In the back you see
the valley of Klein Walsertal and futher back in the middle
is Beilenberg about 30 kilometres avay.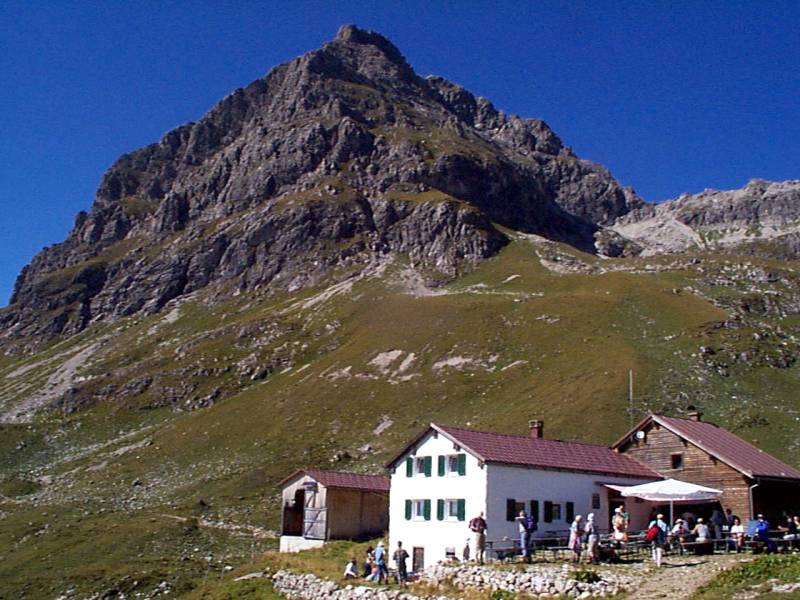 On the way down from Widderstein you have to pass the
Widderstein Hut to get something to eat and drink.
The hut is on about 2000 meters over sea level.
From here are two roads down, you can walk around the
mountain and get down in the Klein WalserTal or you can
do as we did, take the car and go to the Lechvalley road
and walk up from there. This is the easier route.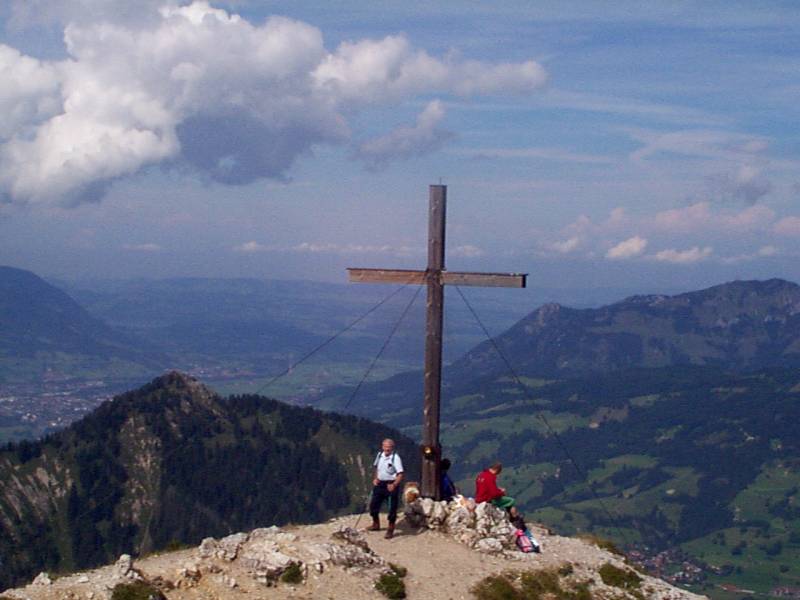 In the foreground is the peak of "Breitenberg" about 1.800
meters high, in the back to the left you see the peak of
"Imberger Horn" about 1.650 meters high. Behind is the town
of Sonthofen.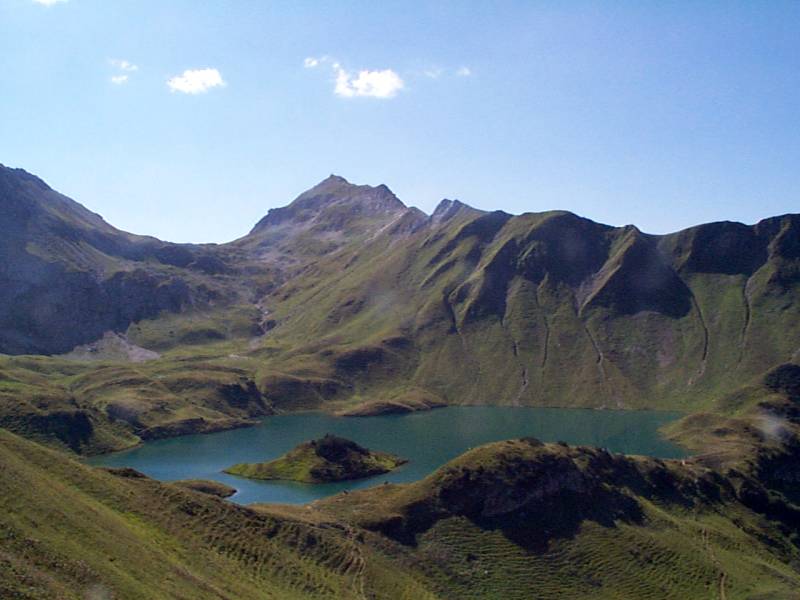 This is a small lake called "Schrecksee" translated it means
The See of Fright. It´s about 1.900 meters over sea level.
And there are some beautiful walks you can do from this lake,
there are peaks all around.