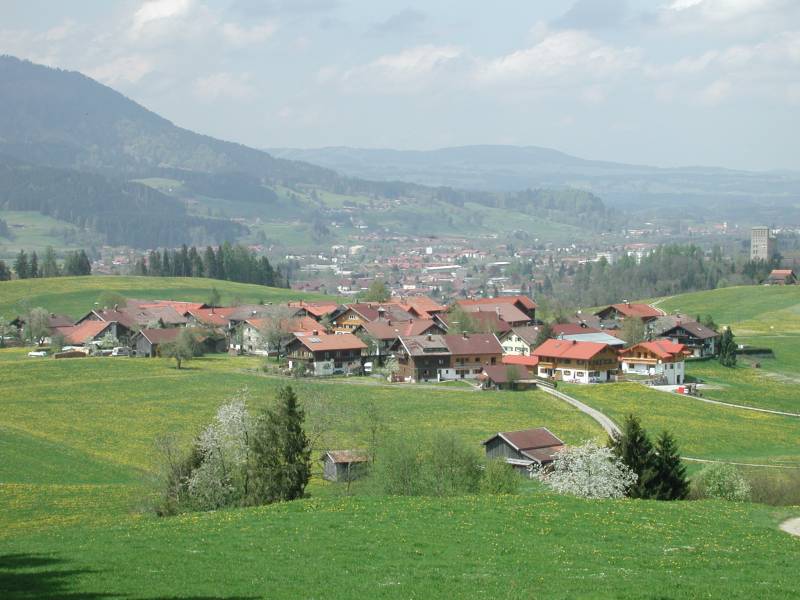 This is the village of Beilenberg, it lies near to the town
Sonthofen in Oberallgäu in Bavaria.
The altitude is 823 meters over sealevel. Here are about
35 houses. 5 farmers still have cows in the village.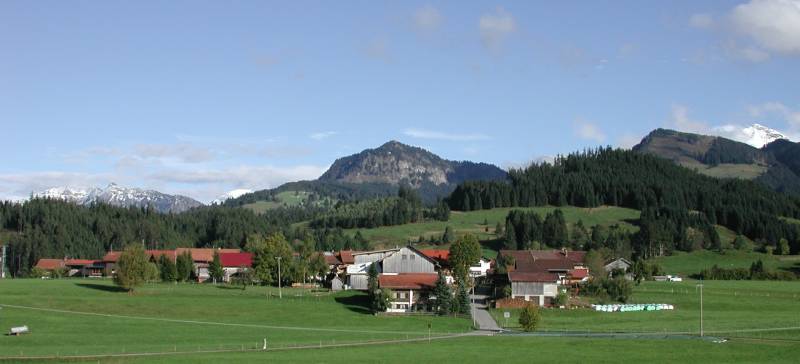 This is the village from the west. The mountain in the
middle of the picture is "Imberger Horn" and the snow-
covered mountain on the right is "Rotspitze" 2.033 meters.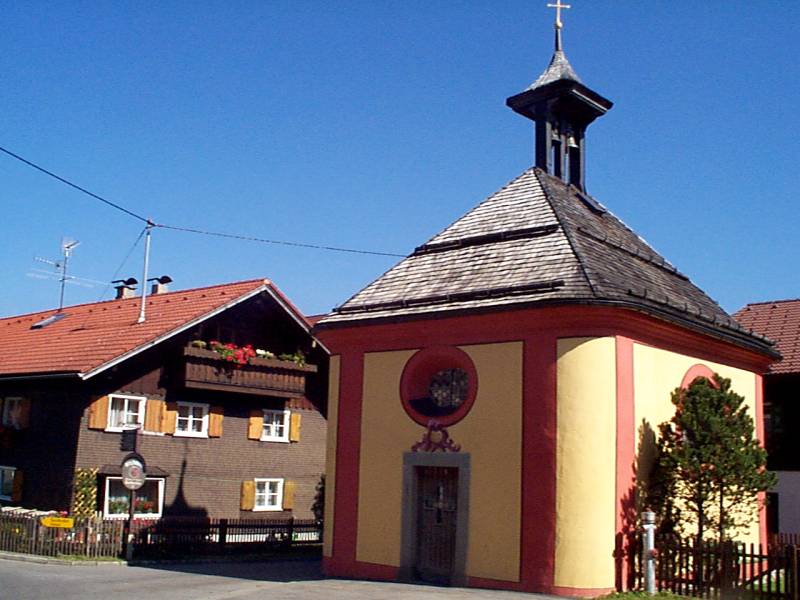 This is the small chapel in Beilenberg. Very nice inside.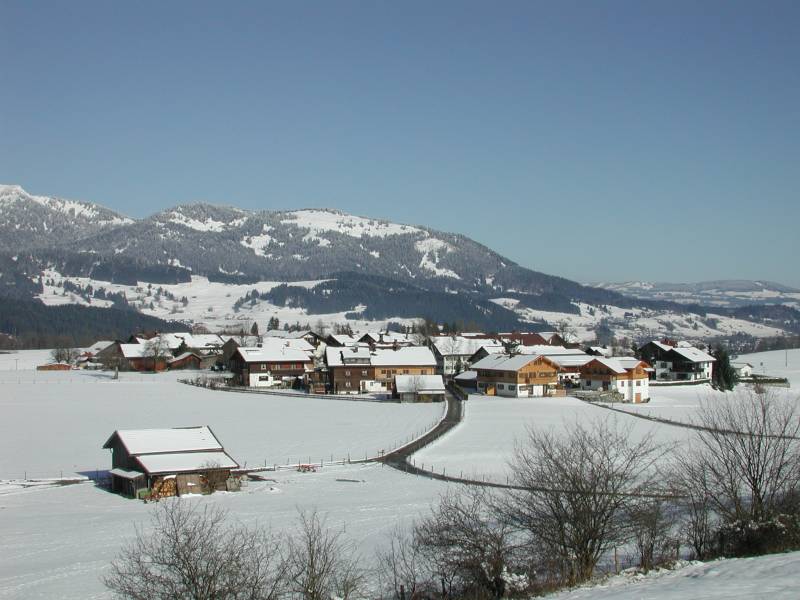 This is Beilenberg in the winter, there are plenty of slopes
everywhere both for alpine skiing and Nordic Crosscountry.
This is the view south from Beilenberg overlooking
part of the Allgäu-Alps with the mountain "Widderstein"
on the right, 2533 meters high.